This year, I have decided to shop small. For a long time, I have been a big supporter of small business. Where possible, I also try to buy local. The only problem is, shopping small (business) takes more time and effort. Delivery times are often a little longer (when you are used to Amazon Prime's next day delivery!). They can also be difficult to find. To help more people support small businesses, I have taken out some of the hard work for you and found some great little products. These small businesses have made some great products and I will definitely be buying some of them as presents this year. All of these items are from UK Etsy shops so you know you are supporting our economy – and someone who is hustling to make work work. Etsy is a great place to get started when you are looking for small independent brands – they have everything you could dream of! Here are some toys that I love for toddlers:
 My top picks
MessyPlanet – Construction Kit £5.99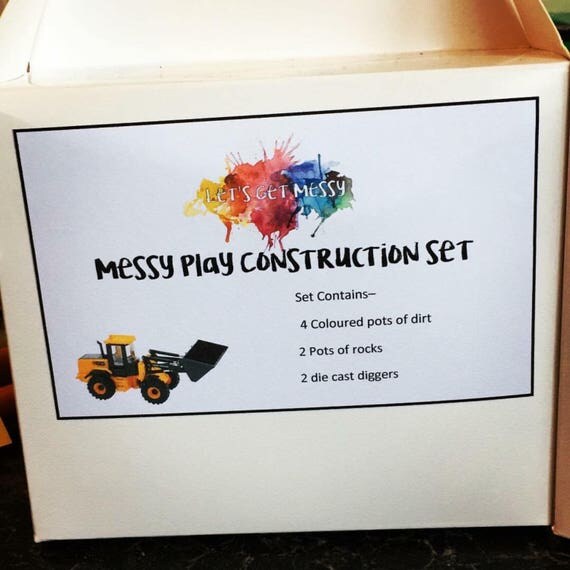 Boo (and Mummy) is a HUGE fan of sensory and messy play. It is great for developing a range of skills and is super fun. The ideal learning through play! If you find the idea of doing this at home horrendous, this kit is for you. It is contained in a box and the coloured rice and beads can be brushed or hoovered up if any spill out. No wet mess here. This set is a bargain as it even includes a construction truck to aid imaginative play. Don't be put off if you have a girl – all children love construction and sensory play!
DarklingDesigns10 Personalised Music Set £34.99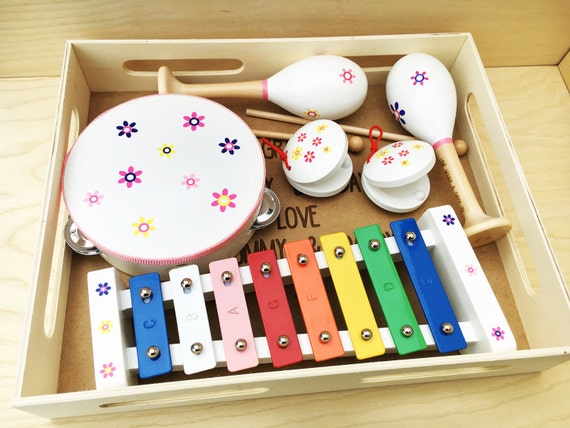 This wonderful personalised music set with box is a lovely gift ; it's definitely on the more pricey side so one for Mummy and Daddy to buy. It will provide hours of entertainment for years to come. When Boo was younger, she enjoyed me playing instruments or shaking rattles. As she has got older, she has enjoyed exploring different sounds, learning rhythm, performing and dancing. Plus, this little lot comes with its own storage box. What's not to love?!
Wood and More UK – Toy Camera £10.95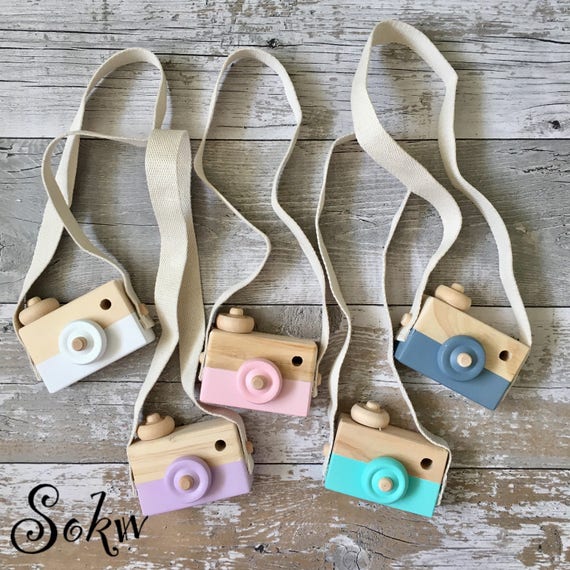 How cute is this wooden toy camera? Now that Boo is 2, she has started to enjoy pretend play more and more. Using her imagination has been a great way for her to rehearse new language and social situations. She often replays events she finds stressful – bedtime – but takes the role of Mummy. It definitely helps her navigate these situations more calmly when she faces them again. Pretend play doesn't require lots of props, prep or expense. Largely you can use what you have around the home. But sometimes it isn't appropriate to use the real thing so a prop like this is perfect. I can't wait for Boo to open this one. I predict a lot of "Say cheese!"
Love Emma Design – Personalised Tool Belt £18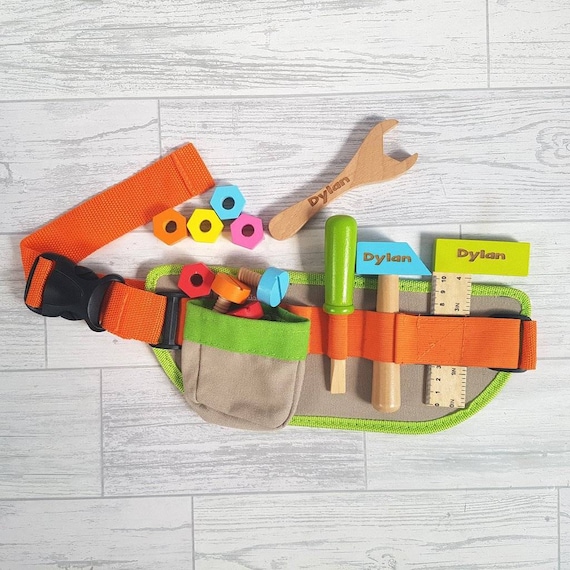 Tool belts aren't just for boys – I think Boo will love this! I love this for so many reasons! There are multiple uses for this toy and skills that can be practised. Not only that, I know my daughter would love it as much as my nephew. If your child loves practising their fine motor skills, this would be a great gift.
Metlimex – Jacob's Ladder £4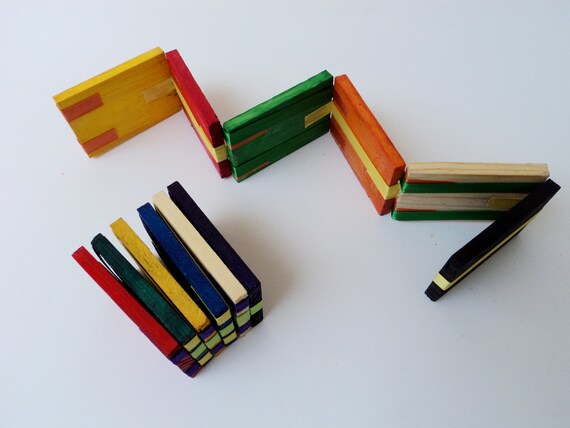 This says 3+ and that is probably wise as the wood looks a little rough. However, I remember being fascinated by a Jacob's Ladder as a child and I'm sure this little stocking filler will mesmerise little ones and adults alike.
CreativeSENseUK – Sensory Craft Kit £2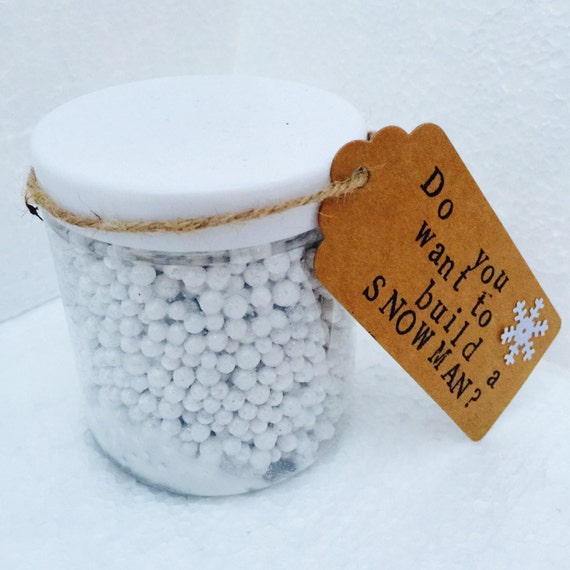 Now, I appreciate that I am more of a fan of sensory and messy play than most, but who doesn't want to build a nowman? This sensory snow craft kit is a bargain at £2 – perfect as a stocking filler. The snow is sticky so can be used to make a 3D snowman or stuck on to paper to make a 2D snowman. This shop also sells some other fab sensory kits which are great if you are not sure where to start with sensory play.
ChocChalk – Novelty Shaped Chalk £6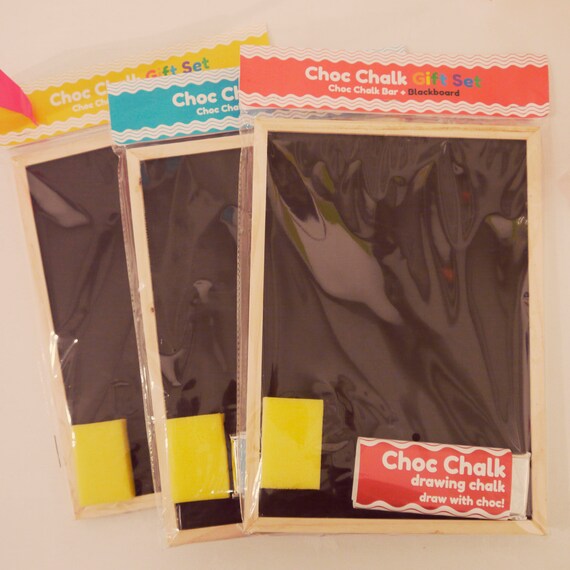 These novelty shaped chalks look so fun! Not only can you draw with them, they can be a lovely prop for pretend play. Thankfully, Boo is well past the stage where she feels the needs to eat everything she sees – but if your little one still likes to out things in their mouth, make sure you supervise them when you use this. It's non-toxic but not advisable to eat!
Other Great Ideas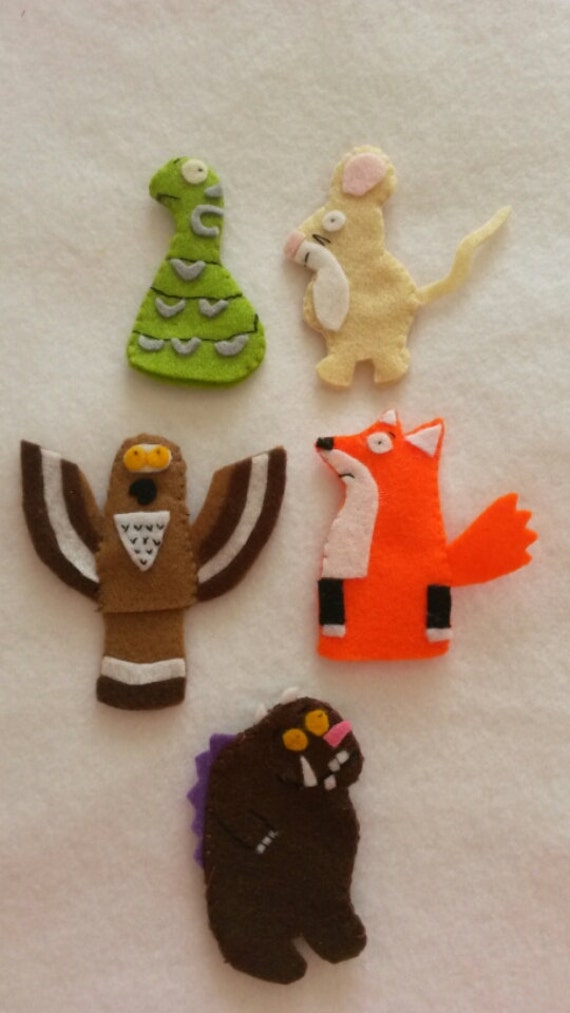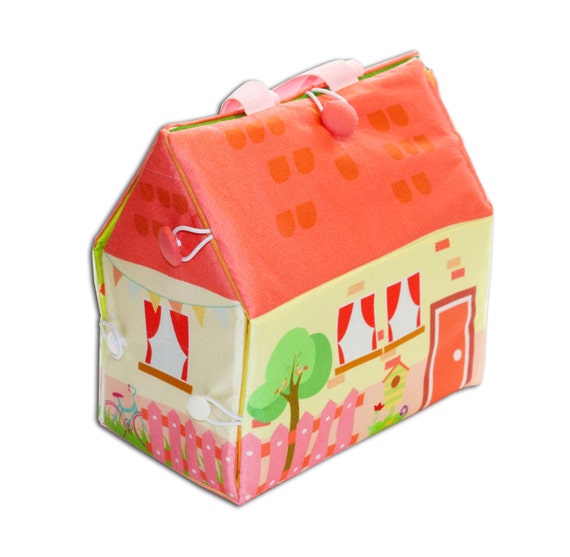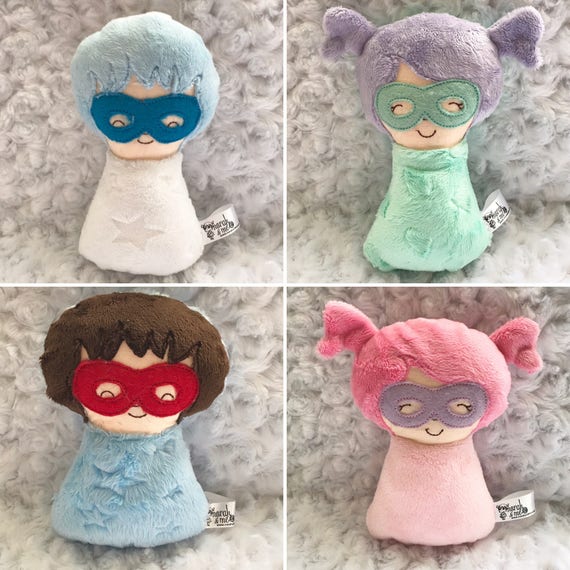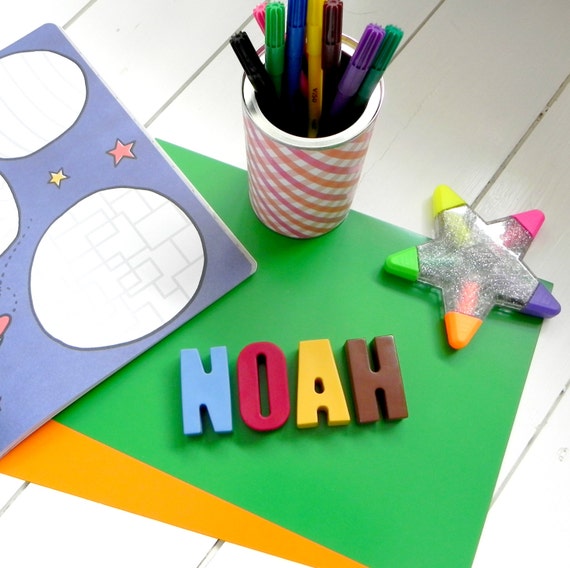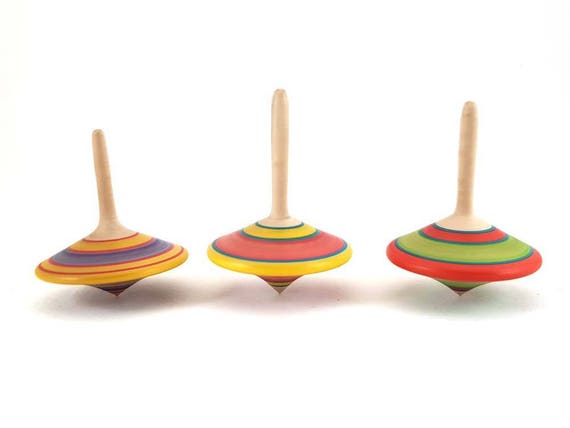 I hope that you like some of these ideas. Most of them should be versatile in their uses meaning that your little one can get plenty of enjoyment out of them. I have chosen toys that can also help with development so you can feel confident that your little one is learning through play. Let me know if you find any other gems. Now why not head over to my gift guide for him or gift guide for her, or have a look at some must have children's books or my favourite mama merch.